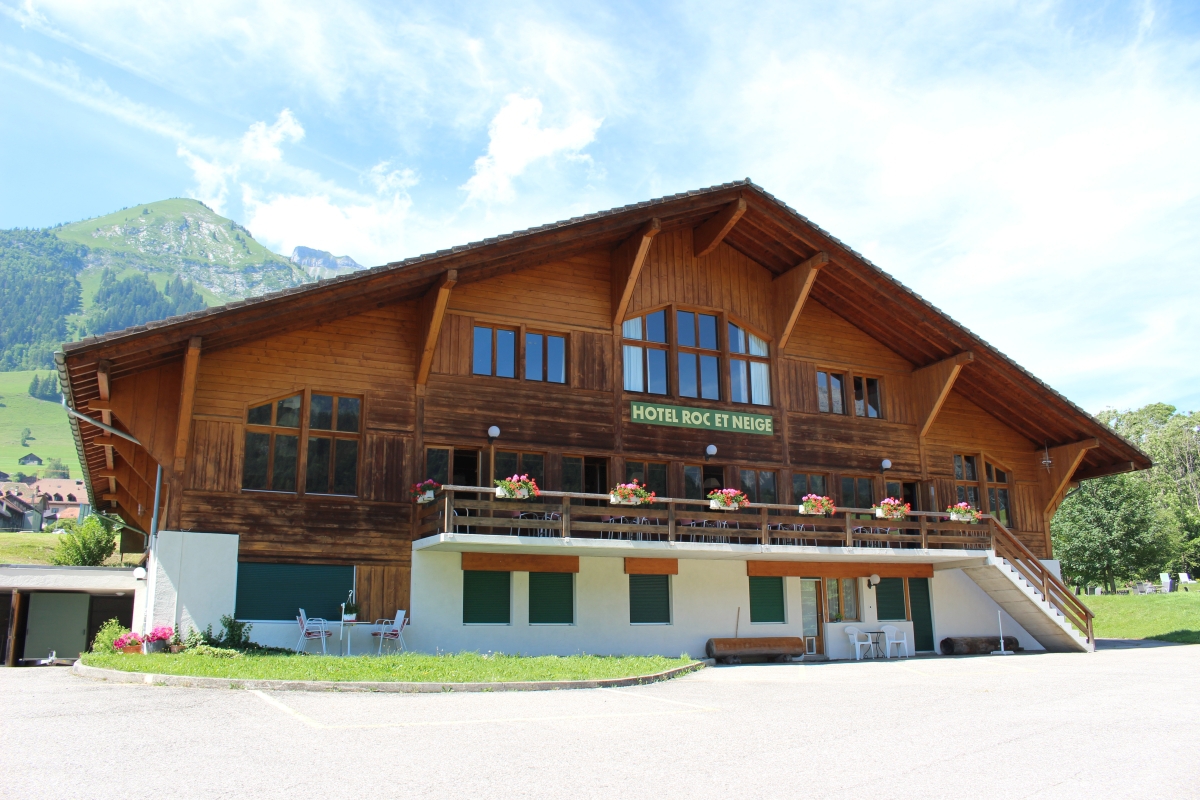 Herzlich Willkommen in unserem Haus
Copyright "Pays d'Enhaut Tourisme"
Cosy Hotel in middle mountain area, surrounded by a pleasant green and hilly landscape.
You will be impressed by the size and capacity of our establishment. Our Hotel is one of the largest building in the Pays-d´Enhaut region, nestled at the foot of the Mountains, and offering a pleasant scenic view.
A variety of facilities to welcome you, and ensure an authentic experience and a resourcing breakaway in our region: A Main Chalet with Reception, Dining Hall, Lounge Bar, Large Terrace, Conference Hall, and Sauna Room; Rooms are located in 4 communicating Chalets, accessible by a covered passageway along our big garden.
From the windows you will be amazed by a postcard-like scenery, and a collection of historical and vintage photography on our walls.
Plus 2 easily accessible parking places, and a bike storage for our sports enthusiastic guests!

Equipment
Wheelchair accesible
|
Non-smoking accommodation
|
Sauna
|
Wifi
|
Service
Pets allowed
|
Family-friendly
|
Open-air car park
|
Disabled parking space
|
Own farm products
|
Laundry service
|